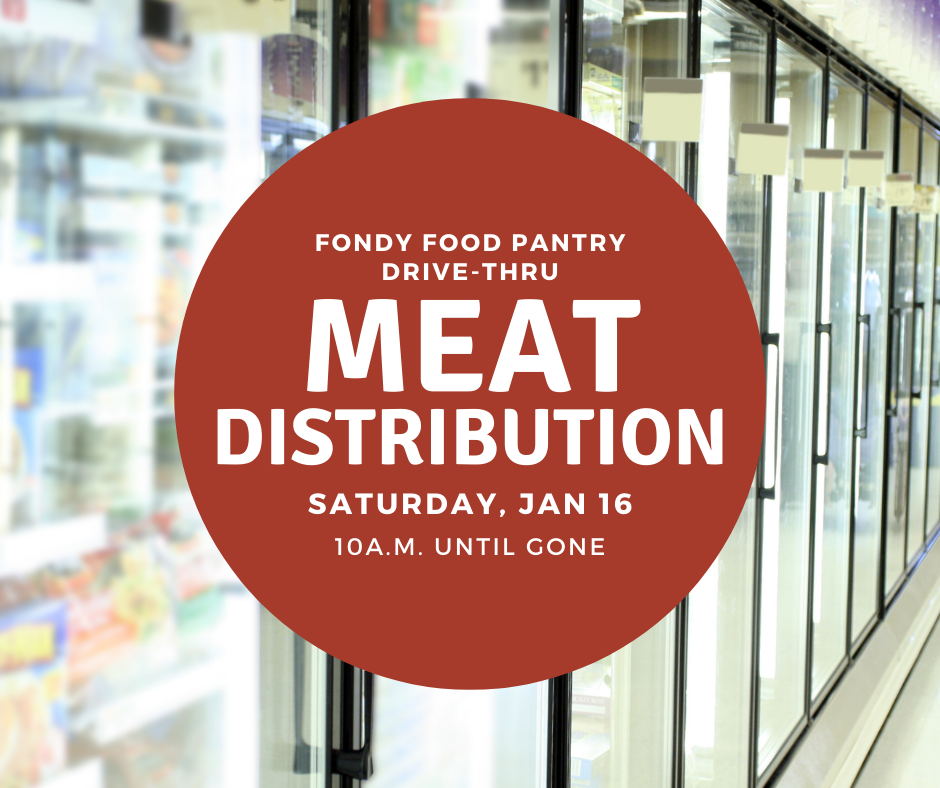 UPDATE:
252 boxes! The turnout for our meat distribution was huge. After we reached the 150 boxes we'd planned on giving out, we decided to keep going and ended up distributing 252 boxes of meat.  It was great to be able to give food to so many people who needed it.
--
Our freezer is bursting thanks to Feeding America and their donating partners so it's time to give back and NOURISH our community. Each box will include a 20lb mix of frozen chicken/turkey, beef, pork and seafood.

Quantities limited – only 150 boxes to give away. Every box varies: No guarantees or special requests available.
----
HOW DISTRIBUTION WILL WORK
Watch for signage and parking lot assistants.
----
Any/all welcome.
No ID necessary and does NOT count as a pantry visit for the month of January.
Distribution starts at 10am in the parking lot and will continue until noon – or until the 150 boxes of meat are gone. 
*Max of 2 meat boxes per vehicle.