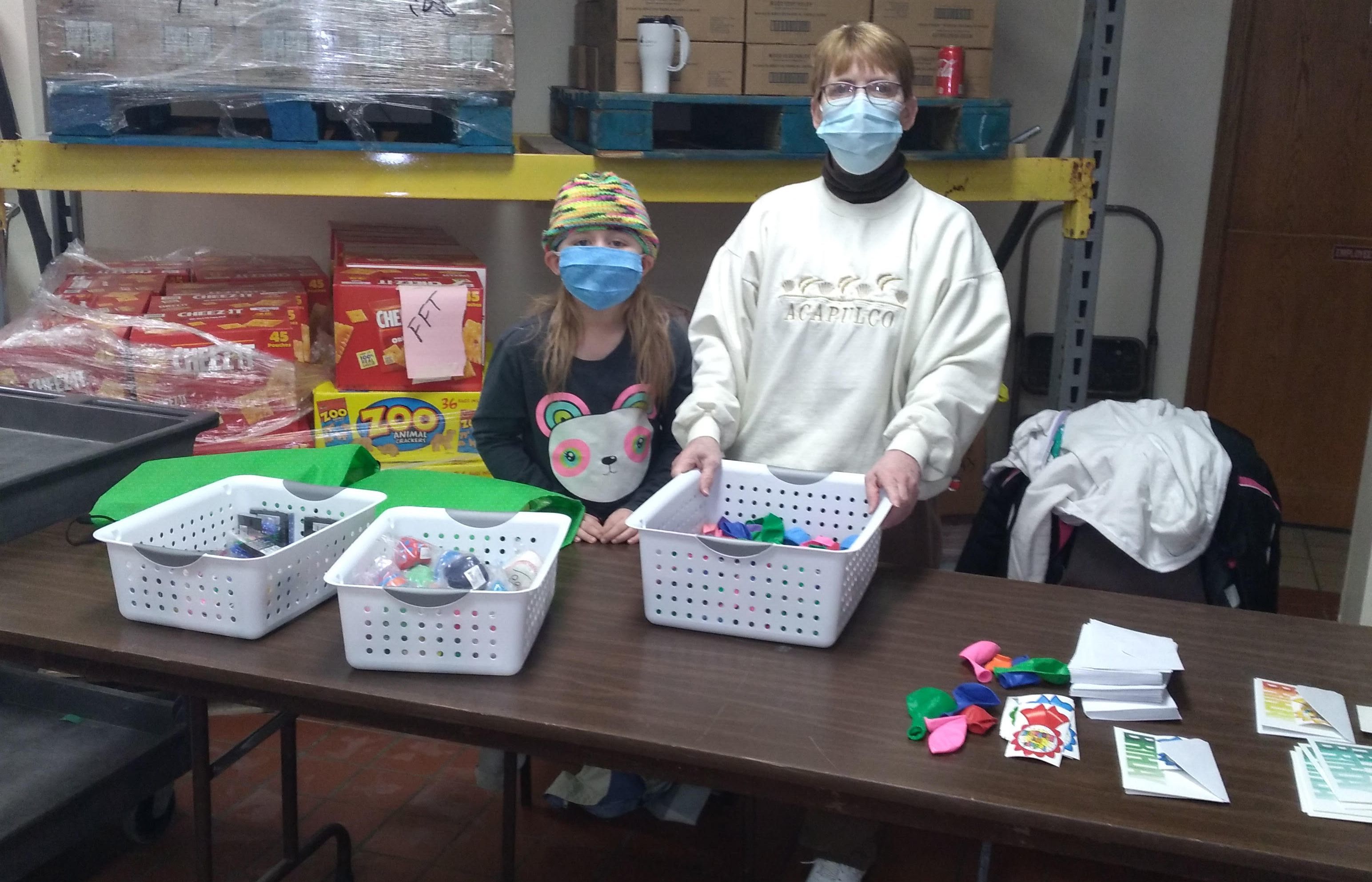 Fondy Food Pantry has what it takes to surprise children on their birthdays. Did you know that a Birthday Bag is offered to all children registered in households during their birthday month, even if they do not come along for the pantry visit? Each bag contains a disposable cake pan, cake mix, frosting, candles, a card, balloons, anda little gift. Clearly, a party in the making.
When Steve Walber noticed that our Birthday Bags were presented in very ordinary bags, he proposed that his workplace would be willing to supply the bright green string back packs needed to make the gift that much morespecial. He ordered 300 bags with promises to reorder as needed. Thank you, Steve Walber and Fox Valley Savings Bank, for adding this bit of sunshine to our kids special days.
If your organization, neighborhood, card club, happy hour gang would like to jump in and support the Birthday Bag program, just get together and shop for the above ingredients and drop them off at the pantry. Or order from Amazon and have it delivered to the pantry. Or, easiest, write a check and memo it for "Birthday Bags".