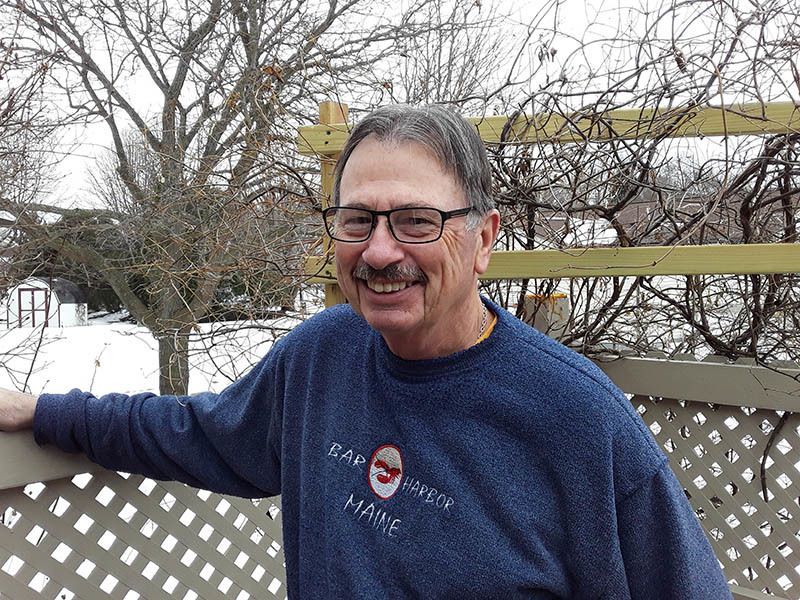 Along with a few others, Ron Helmeid could be called a Chief Logistical Engineer.
If ever one needs to think things through Ron is there to do the job. His fingers and thorough mind are all over the pantry, especially helping with incoming food inventory flow throughout the building and most recently the traffic control inside and outside during the Drive-thru distribution during COVID.
Here is what Ron has to say for himself:
What was your first experience with food insecurity in our community?
My wife was involved with the pantry when it was in the basement of the Church of Our Savior in the late 90's.
How long have you worked for FFP and what is your role?
I started delivering FFT bins to elementary schools late in 2014. My role now is unloading trucks, building maintenance and parking lot management for drive thru food distribution.
What is something you experience while volunteering that would surprise people?|
The collective goal the volunteers contribute to while making the food pantry benefit to our community, I feel extremely
honored and very humbled to work with an amazing group of individuals all doing good thing for the community.
Can you tell us about the most impactful thing that you've had a hand in at the Pantry?
The challenge of moving cars through the parking lot in a safe and organized manner. Mallory asked how I would accomplish it and pretty much let me get it going.
What's the favorite part of your job? 
Unloading trucks!
What do you like doing in your free time?
Camping trips, car rally's and outdoor music festivals, as long as my wife is with me.