Frequently Asked Questions
What is needed to qualify to receive food from Fondy Food Pantry (FFP)?
Any person who comes to the FFP will receive food on their first visit. To qualify as a regular client, household members must be residents of Fond du Lac County. Clients will be asked to share basic income information (no documentation required) according to federal TEFAP (The Emergency Food Assistance Program) guidelines. 
What documentation is needed to receive food?
Resuming in Jan. 2023, FFP will require the following documentation for all new Pantry clients. 
All household members must have both ID and address verification on file yearly to be eligible to receive food.
Acceptable Forms of ID:
Any form of photo identification:
– Passport
– School ID
– Driver's license
Birth Certificate
SS Card
Medicare card
Health insurance card with name(s)

Address Verification:
Forms must be dated within 45 days to be current, all forms must have client name and address
Any USPS mail
Current invoice/bill, preferably utility or cable bills
Medical statements
Apartment or home lease
School correspondence listing parent/child names
Any government correspondence
Payroll check stub
Individuals who are new clients of the Fondy Food Pantry can begin registration in advance by phone, via our online form, or by sending an email to office@fondyfoodpantry.org providing their name, street address, phone number, and date of birth, as well as the names and dates of birth for each additional member in the household. Please note any dietary restrictions or allergies.
When will FFP go back to being a walk-in choice pantry?
As health protocols allow, the pantry will revert to a walk-in pantry. At this time, no date has been set. Please contact the office or refer FFP's website and Facebook page for updates.
Are clients able to receive food from FFP if they don't live in Fond du Lac County?
Yes and no. Individuals that are not residents of FDL County will receive food only on the first visit. FFP is able to provide clients with information about food pantries in their home area.
Who is eligible to receive food via the FFP delivery program?
This service is intended for persons who are disabled, have no means of transportation, or have no one they can designate (proxy) to pick up food for them. Clients who have available transportation which allows access to the drive-thru pantry should NOT request delivery service.
Are clients able to receive food more than once per month?
At the outset of COVID-19, FFP established a drive-thru pantry as a safer alternative to the walk-in pantry. Prior to the pandemic, FFP's distribution of food had been once per month. Currently, clients are allowed a second monthly visit receiving a prepackaged box of shelf-stable foods and additional items as available.
How can individuals help the pantry provide food for people?
Consider:
Offering a donation of money – FFP has resources and suppliers from which food may be purchased at a favorable price point
Organizing or contributing to food drives through a church, neighborhood or other organizations
Selecting items clients might particularly need – like laundry soap, coffee, toothpaste, personal hygiene items – and bringing those items to the pantry
What are the items most needed for food drives or contributions?
To donate items to youth in the Food for Thought program, check the list on this website under Our Work>Food for Thought. For general pantry donations, items may be found at Take Action>Donate Food. Individuals may also check the FFP Facebook page to find the items most at need at any given time.
What items should NOT be brought to the pantry?
Any food items that have been opened
Any food items that are past their sell-by date
Any food items that require refrigeration
Any items that have been frozen
Please no clothing or household items
Have a garden providing an overabundance of produce?
Many FFP clients look forward to receiving fresh produce with their food distribution. Because fresh items may easily spoil, please contact the office at (920) 322-0369 to confirm a time to deliver clean, fresh produce to the pantry.
How do people drop off food contributions if no pantry volunteers are on site?
FFP offers a large white donation bin located on the north side of the building (facing the Radisson Hotel), and non-perishable donations may be place inside. If delivering perishable items or large donations, please contact the office at (920) 322-0369 to schedule a time to drop off.
Who can volunteer at the pantry?  What is the best way to sign up?
Individuals wanting to volunteer should complete the application on this website at Take Action>Volunteer. 
Potential volunteers must be at least 18 years of age. After completing the application and passing a background check, FFP's volunteer coordinator will make contact to review the application and schedule a meeting.  Please note that most volunteer positions require movement and the ability to lift.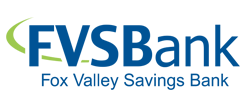 573 W. Rolling Meadows Drive
PO Box 492
Fond du Lac, WI 54936-0492
Get the latest news with our email newsletter.