Groups or individuals that would like to sponsor a local food drive should contact Fondy Food Pantry at (920) 322-0369 for additional information. Non-perishable items may be dropped off in the white donation bin located on the north side of the building (facing the Radisson Hotel) at any time. For refrigerated items or large donations, please call to schedule a time to drop off.
Suggested items for donation
(no glass containers please)
Whole grain cereal
Oatmeal
Breakfast or granola bars
Pancake mix and syrup
Muffin mix
Peanut Butter
Canned tuna, salmon, and chicken
Canned meals (beef stew, chili)
Canned pasta meals (ravioli, spaghetti)
Chunky soups with meat
Meal mixes (tuna or hamburger helper, sloppy joe mix, macaroni and cheese, mashed potatoes)
Soups (all kinds)
Spaghetti sauce (in plastic or cans)
Rice
Whole grain pasta and crackers
Stuffing mix
Canned vegetables (peas, carrots, mixed vegetables, potatoes, tomatoes, green beans, corn)
Canned or dried beans (black, kidney, navy, garbanzo, white)
Lentils
Nuts and seeds (almonds, peanuts, walnuts, pecans, sunflower seeds)
Canned fruits in natural juice or light syrup (peaches, pears, fruit cocktail)
Dried fruit (raisins, apricots, cranberries, banana chips)
Applesauce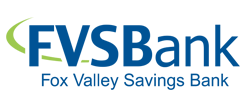 573 W. Rolling Meadows Drive
PO Box 492
Fond du Lac, WI 54936-0492
Get the latest news with our email newsletter.