Providing healthy meals for stronger minds.
Every day, in our own community, hunger is an obstacle for children – preventing them from reaching their full potential to think, learn and develop.
Why the need?
The federal school breakfast and lunch programs feed children at school but not on weekends. Recognizing that students were not getting enough to eat over the weekend, in 2011 the Fondy Food Pantry Board of Directors established Food for Thought in conjunction with the Fond du Lac School District. This key program of the pantry is dedicated to reducing hunger and academic risk facing students in the Fond du Lac public schools by providing healthy meals to build strong minds.
How does it work?
Food for Thought provides nutritious and child-pleasing nonperishable foods for elementary and middle school youth on weekends and holidays during the school year. Student recipients are determined by guidance counselors and teaching staff at each school.
Food for Thought distributed over 700 bags per week in 2021 – a total of 91,290 pounds of food. As this need within the district continues to grow, FFP has committed to providing up to 1000 bags per week to the program.
Donate today to support this program
For additional information, contact the pantry office for details.
Suggested Donations for Food for Thought
Please supply items in Individual Servings
(no glass containers please)
Shelf-stable milk
Juice Boxes (100% Juice – Not Juice Drinks)
Unsweetened cereal boxes
Microwavable packets of oatmeal
Canned pasta and meat meals (pasta and meatballs, ravioli)
Canned soup with vegetable and meat chunks
Canned chili
Canned beans and franks
Peanut butter
Tuna in small pouches
Meat sticks (shelf-stable)
Ramen
Macaroni and cheese
Microwavable veggie cups
Fruit cups
Applesauce cups
Pudding cups
Individual boxes of raisins
Peanut butter and crackers
Peanuts
Goldfish crackers
Trail mix
Grocery store gift cards
Your generous donations to the Food for Thought program is greatly appreciated.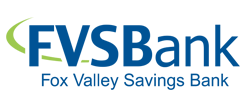 573 W. Rolling Meadows Drive
PO Box 492
Fond du Lac, WI 54936-0492
Get the latest news with our email newsletter.