Fondy Food Pantry Volunteer Application
Fondy Food Pantry's mission is to provide supplemental healthy food options and education for families in need in Fond du Lac County. Thank you for your interest to join us in providing for those families in our area communities.
FFP accepts applicants 16 years or older to volunteer. If an applicant is under 18, a parent or guardian's signature is required on the application form and waiver forms. A background check is required for all volunteers.
Complete the form below and submit or CLICK HERE to download and print a PDF that can be completed and mailed to the office.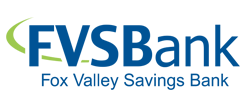 573 W. Rolling Meadows Drive
PO Box 492
Fond du Lac, WI 54936-0492
Get the latest news with our email newsletter.