Fondy Food Pantry Distribution Options
To comply with Fond du Lac County Health Department recommendations during COVID-19, in March 2020 Fondy Food Pantry changed from a walk-in food pantry to a drive-thru pantry. To continue meeting the needs of our clients, FFP has made the decision to offer both drive-thru and walk-in pantry sessions. 
Individuals who are new clients of the Fondy Food Pantry should register in advance by phone or by sending an email to office@fondyfoodpantry.org providing their name, street address, phone number and date of birth, as well as the names and dates of birth for each additional member in the household. Please note any dietary restrictions or allergies. You will also be required to provide identification and proof of address for each member of the household. 
Drive-Through Procedure
With the current drive-through food distribution, all clients should remain in their vehicles to minimize contact. A registration volunteer will verify names and address information. No documentation will need to be provided at this time.
When registration is complete, clients will be directed to the distribution point where food items will be placed in the vehicle. Clients should open the trunk from the inside of the vehicle or open the trunk and return into the vehicle. Food will include shelf-stable canned and packaged items along with frozen meats, dairy, bakery and produce. When FFP returns to a walk-in pantry process, clients will have the opportunity to select which foods they will receive.
Walk-In Pantry Procedure
All food in the pantry is organized according to the categories recommended by Myplate.gov, ensuring all clients receive a balanced diet. A shopping host will assist the client/family by letting them know how many items they may select from each category. They may also be able to recommend new ways to prepare certain foods, help people who have food allergies, or explain healthy food choices to people with diabetes or other dietary restrictions. The walk-in pantry has a cooler and a freezer section, as well as shelves holding non-perishable food items.
When a client has finished shopping, their cart will be weighed to track the amount of food they are receiving. They will then transfer food in boxes or bags to take to their vehicle.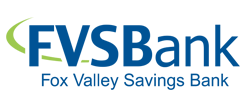 573 W. Rolling Meadows Drive
PO Box 492
Fond du Lac, WI 54936-0492
Get the latest news with our email newsletter.