New Client Registration Form
At the outset of COVID-19, FFP established a drive-thru pantry as a safer alternative to the walk-in pantry. Prior to the pandemic, FFP's distribution of food had been once per month. Currently, clients are allowed a second monthly visit receiving a prepackaged box of shelf-stable foods and additional items as available. 
At this time, clients are asked to provide the names and birth dates for each member in the household. On return visits, households will need to update changes in address, phone number, members, and income status.
When FFP reverts to a walk-in choice pantry, FFP will collect more complete household information. To comply with federal and state government regulations, FFP must provide income statistics of our clients on a regular basis. 
Contact the office at 920-322-0369 with any questions or concerns. If there is no answer, leave a message. FFP's volunteer team checks and answers messages daily.
Fondy Food Pantry is located on Bus Route 50 which is available Monday through Friday.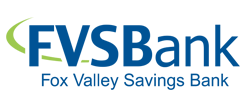 573 W. Rolling Meadows Drive
PO Box 492
Fond du Lac, WI 54936-0492
Get the latest news with our email newsletter.